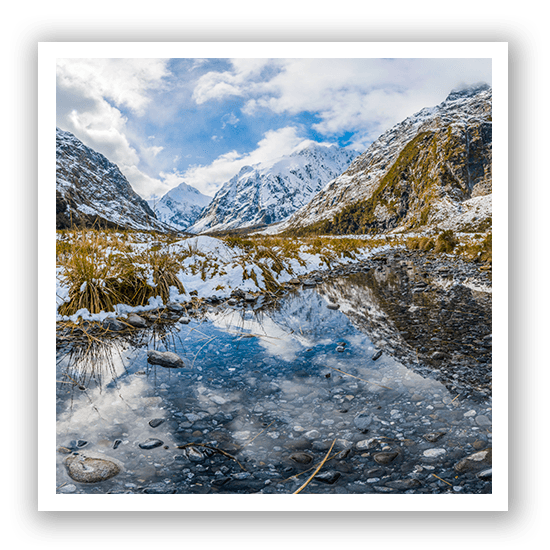 We cover all aspects of VR Content Production.
Virtual Tours, 360 Panoramas & 360 Video for viewing on Google Maps, Websites, Tablets, Phones & Head Mounted Displays.
In all formats, we're photographic pioneers, with stunning photography our stock in trade.
Learn More
Astonishing VR Content
With our partners Catlin Seaview Survey and Google,
we do some astonishing things.
Mind Numbing 360 Beauty
We all need a little mind numbing at times,
it certainly helps in Destination Marketing.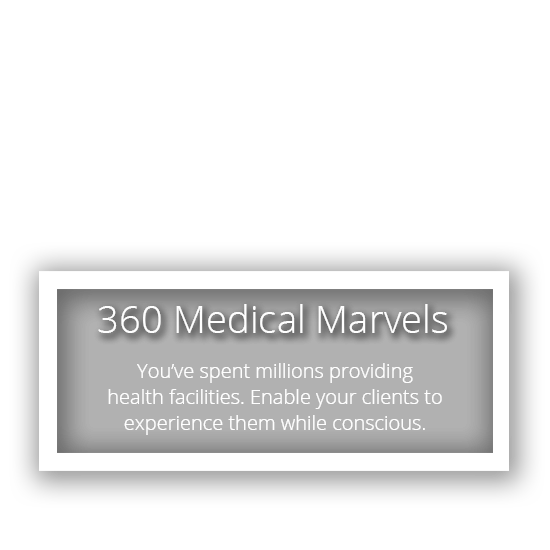 Medical Marvels
Underwater Panos Produced
Terrestrial Panos Produced
VR Content Production
Professional Photographers, Developers and Pioneers.
Capability
We cover all aspects of VR Content Production.
Virtual Tours, 360 Panoramas, Virtual Reality Video, Surround Video and 360 Video for playback on Google Maps, Desktop Computers, Tablets, Phones and HMD's (Head Mounted Displays) like the Oculus Rift and Samsung GearVR.
Experience
With a combined 40+ years in professional VR content production, there are few companies on earth able to bring as much experience to bear on your important projects.
We've built unique technology and systems to produce hundreds of thousands of panoramas, both underwater and on land. Our technology produces content for the likes of Google, The University of Queensland and all the way down to small businesses.
Distribution
Our work has been viewed hundreds of millions of times by people all over the world through our panorama platform and Google's Maps plus Street Views Platforms.
Our Panorama Platforms ensure everyone can view your content on Desktop computers, Tablets & Phones, while adding it to your websites is as simple as a Youtube video embeds.
Our content is served by CDN's (Content Distribution Networks) allowing for huge scale. Our peak day to date saw over 300,000 panorama views, with 2,000+ concurrent viewers and no slow down in service.
VR Systems Development
Scaled Geographic Scientific Beautiful Content.
Capability
To date we've built multiple scaled systems for producing beautiful, geographic VR content. These systems range from end to end technology for underwater acquisition and subsequent production to CMS's for scientific study of 360 underwater environments. All of our systems take advantage of our expert knowledge in Google Maps programming to ensure outstanding Geographic displays.
In building our systems we've written over 125,000 lines of code in many languages including:
PHP, Python, ASP, Javascript, HTML5, CSS, Actionscript, Photoshop Script.
Covering:
Processing automation, GPS data capture and processing, Auto Nadir Patching, environmental sensor data processing, On and Offline system communications, custom 360 CMS development and much, much more.
Our various systems make use of CDN's (Content Distribution Networks) for getting content quickly to viewers. We use Amazon AWS, Rackspace Cloud and Akamai
Panedia Clients and Partners Include:
We've worked with the Panedia team over the past 5 years and have been impressed by their service quality, personable nature but most of all, their spectacular 360 photography, video services and supporting technology platforms built over a number of years at the top of their field. The Panedia team has an impressive catalogue of work in this realm and their creative talents and consultative skills have helped bring to life some of the fantastic installations we've completed over the years.
In Carlos and Aaron, Panedia possess visionaries in their space who are willing to generously consult to bring to life and often improve your project vision with their expertise. Carlos and Aaron have always stayed true to their word and provided valuable feedback and assessment, that in my experience, has lent itself to a better final outcome. Put simply, Carlos and Aaron are true professionals in their space.
It has been a pleasure to have completed a number of projects with Panedia over the years and I hope we'll have further opportunities in the future. Do yourself a favour and check out their work!
Michael Tsoukalis
In my capacity as Deputy Head (Learning & Teaching) in the School of Pharmacy at Griffith University, I have been a customer and collaborator with Panedia since 2014. Panedia has provided us with innovative, reliable and outstanding services and solutions. Their innovation and extensive experience has assisted us in developing and delivering virtual reality education opportunities to our students. Their development of VR Learn represents an exciting prospect for us in terms of educational transformation. It promises to deliver a truly unique and transformative learning experience for our students.
I look forward to working with Panedia and VR Learn as we integrate VR learning into our learning and teaching.
Dr Gary D Grant
A quick note to say thank you for your support yesterday with the Qantas safety day presentation. Since we partnered in late 2015 it has been great to see the development of the VR product and the continued improvements we have seen. The VR training we shot and developed with Panedia earlier 2016 year, has seen amazing feedback from our ports and suppliers around Australia.
Our challenge going forward is keeping up with technology changes, I look forward to our continued relationship, creative and innovative solutions to training and customer experience through VR technology.
Paul Fergunson
Right from the initial consultation to delivery of the work, Carlos, Sandra and Nick were professional and knowledgeable about how to make our video project a success and meet our objectives. Providing support in the planning stage, prompt and efficient filming over the course of a couple of days, and patience and guidance in the editing, I was really comfortable and I always had my questions answered expertly and in good time.
Look forward to working with them again in updating our videos as new developments happen at our hotel.
Mark Wayper
Panedia Produced Content has appeared in:
Our Contact:
Office:Brisbane, Australia.
Call us:0402 444 540
Or better yet, just fill in the form below and we'll be in touch ASAP.